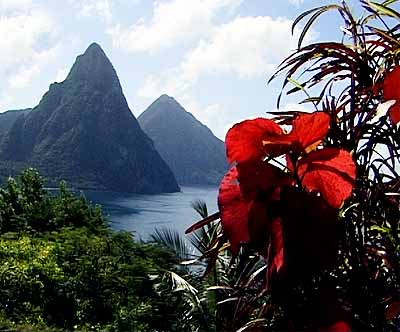 Lush, green and tropical, St. Lucia is one of the most picturesque Caribbean islands. From its sandy beaches on the north west coast to the dramatic scenery in the south, St. Lucia has a lot more to offer
than just sunbathing, and if you are adventurous with a camera, the opportunities are everywhere.
Fought over for more than 150 years, St. Lucia was highly sought after, and was the scene of many bloody battles between the French and English.
The French influence is still apparent today in the spicy Creole food, and the native patois which is widely spoken amongst the locals. Visit Castries Market, a conglomeration of noise, colour and activity to hear this for yourself.